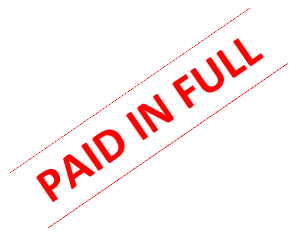 Sterling have specialised in collecting debts on behalf of accountancy firms since our first year of business in 2006
Our clients range from top 50 firms for whom we collect on a weekly basis, to smaller firms who use us as and when required.
We have developed a thorough understanding of the market and how best to work with debtors and the firm's Partners to get the best end result for the firm. We adopt a professional approach to achieve payment as quickly as possible whilst protecting the reputation of our clients.
How Sterling collect debts for Accountants
Often our clients wish to collect from a debtor whilst retaining their ongoing business (e.g. where a firm is providing service to a number of connected entities), in which case we are able to collect in a manner which takes account of the relationship.
Through effective communication and an escalating approach we collect the vast majority of debts without the need for legal action. In most cases fees and late payment interest that we are able to add to the debt means that the debtor effectively covers the cost of our service.
Where legal action is necessary and appropriate Sterling will contact our client to discuss the merits and risks of such action and will only advise our client to take action if a positive cash outcome can be achieved. Our debt collection process provides us with insights into the debtor's legal and financial situation that allow us to make an informed decision as to whether a positive outcome can be achieved and the best route for litigation and enforcement. Often the 'solicitor standard' process of submitting a claim to achieve judgement is not the best route to a positive outcome. Sterling will consider all options, taking enforcement into account to ensure the most effective, cost effective and minimal risk route is recommended. Once we have recommended a process to our client it is their decision on whether to proceed.
Our solicitor* has extensive experience in litigating for accountancy firms and therefore is able to analyse and put together a strong case efficiently. The strength of our submissions means the majority of cases are settled without going to court.
Reducing the risk of debt and getting invoices paid on time
In addition to debt recovery we have advised our clients on improvements to their order to cash process and terms of business/engagement letters. The improvements reduce the risk of bad debt and allow our clients to recover ageing debt more efficiently. Our recommendations have helped a number of accountancy firms to tighten up their client engagement process, reducing instances of bad debt to an absolute minimum, protecting them even in cases where their clients become insolvent.
As well as one-off debt collection Sterling also provide an outsourced credit control service to accountancy firms, acting under the firm's brands to get invoices paid promptly whilst providing excellent customer service. Our clients include accountancy firms from £2m turnover up to £15m you can find out more about this service here: http://creditcontrolservice.co.uk/credit-control-service-accountants/
*Sterling Debt Recovery uses an independent 3rd party solicitor. You can see more information here legal services.
"We have used Sterling Debt Recovery's services only a few times over the last year and have found them to be courteous and professional in their way of dealing with collecting debt. We would certainly recommend them to any business that needs support to collect payment from old outstanding debtors. Also, you don't have to pay an up-front fee, but only when the debt is collected and is based on a percentage of that debt which means that any business can afford to use their services."
In the past we have tended to go directly to a law firm when faced with a bad debt and often this ended up costing us more than we recovered. Sterling focus on getting the best financial outcome for us whereas a law firm is just focusses on winning the case. Sterling involve their solicitor early in the process to negotiate with the debtor. This means they can usually collect the debt without going to court and if legal action is needed they have a better understanding of what is involved and which route to take. I regularly recommend Sterling to my clients if they have trouble with bad debtors.
It's not often we suffer bad debtors but we have had a number of cases where our client has gone missing or has refused to pay their bill. Sterling Debt Recovery are always able to track down the debtor and usually collect without having to go legal. As a credit manager it's good to have a debt collection partner I can trust.
We have worked with Debt Collection companies before and we found that they would do little more than send letters then ask us to pay them for legal action. Sterling Debt Recovery has been different. They collect debt by negotiating with our debtors and have given us guidance on whether or not to begin the litigation process. We were impressed by their service and honest approach.